Hurricane Windows in Florida: Rating, Cost, and Protection Levels

Back in 1992, Hurricane Andrew changed the game for building houses in Florida. The damages it accrued cost about $26.5 billion and, according to the NPS, "more than 250,000 people were left homeless, 82,000 businesses were destroyed or damaged, and about 100,000 residents of south Dade County permanently left the area in Andrew's wake."
This unprecedented disaster especially took a toll on the Miami-Dade County area. The massive devastation after Andrew is actually the reason that, since 2002, we've had a statewide Florida Building Code (FBC) in effect.
Can you believe that we didn't have one before this? Prior to the FBC, there were still codes, but it was a hodge-podge of various different rules that the hundreds of jurisdictions statewide implemented and enforced, often inconsistently.
Today, Miami-Dade (and now Broward) Counties are considered the HVHZ (High-Velocity Hurricane Zone). They have the absolute highest requirements in the state for home hurricane protections– and actually, the nation. 
But areas outside of the HVHZ can still have a high risk of wind damage, so The Florida Building Code requires features such as "hurricane windows" (i.e., opening protection) in some other areas of Florida, but not all. 
So you see, determining which and even if you need hurricane windows in Florida can get pretty technical. Let us simplify it for you by breaking down what you actually need to know!
RELATED: HOW YOU CAN SAVE MONEY ON HOME INSURANCE WITH A WIND MITIGATION INSPECTION
What is Opening Protection?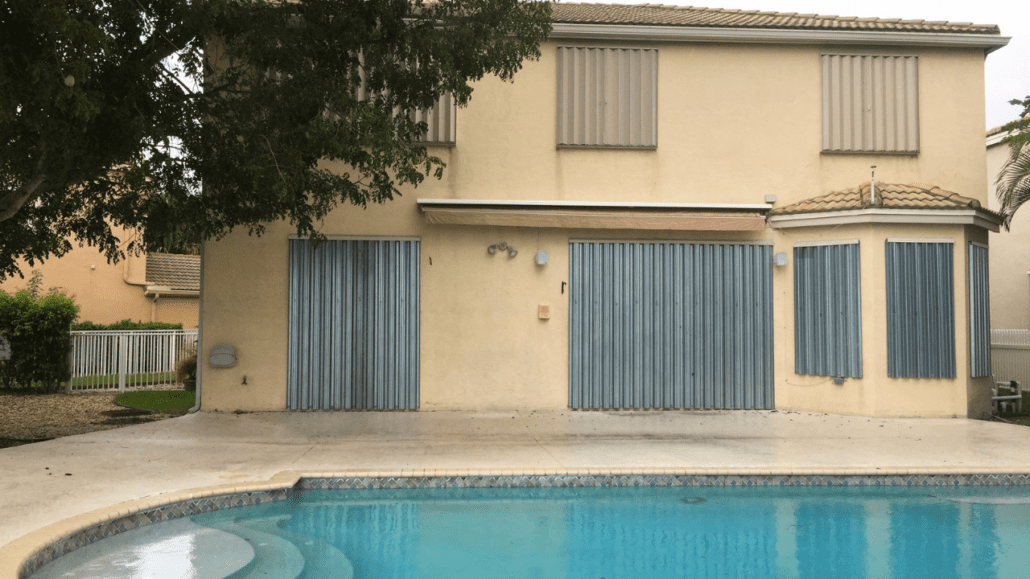 You may hear your home inspector mention "opening protection" for your home. This refers to any entry into your home that we consider an opening– typically doors, windows, garage doors, skylights, glass blocks, etc.
Opening protection means your doors and windows have a barrier that has been tested against debris impact and pressure in case of a hurricane. So, hurricane windows and hurricane shutters both fall under the umbrella of opening protection. 
Other aspects of opening protection include:
Hurricane shutters

Hurricane windows

Impact windows

Window/door boards, panels, and fabrics
It's also worth noting that regulations and code requirements for each of these materials differ from county to county, and sometimes in different areas of the same county.
For instance, in Polk county, they don't require opening protection whatsoever. But in Pinellas County, you definitely do! Plus, nearly all areas within 1-mile of the coast require it statewide. We call this the WBDR (Wind-Borne Debris Region), which the smaller HVHZ (i.e., Miami-Dade/Broward) sits within. 
Here's a great map from SoFlo Impact Windows that demonstrates which counties in Florida are in WBDR and HVHZ areas that require higher-grade impact hurricane windows: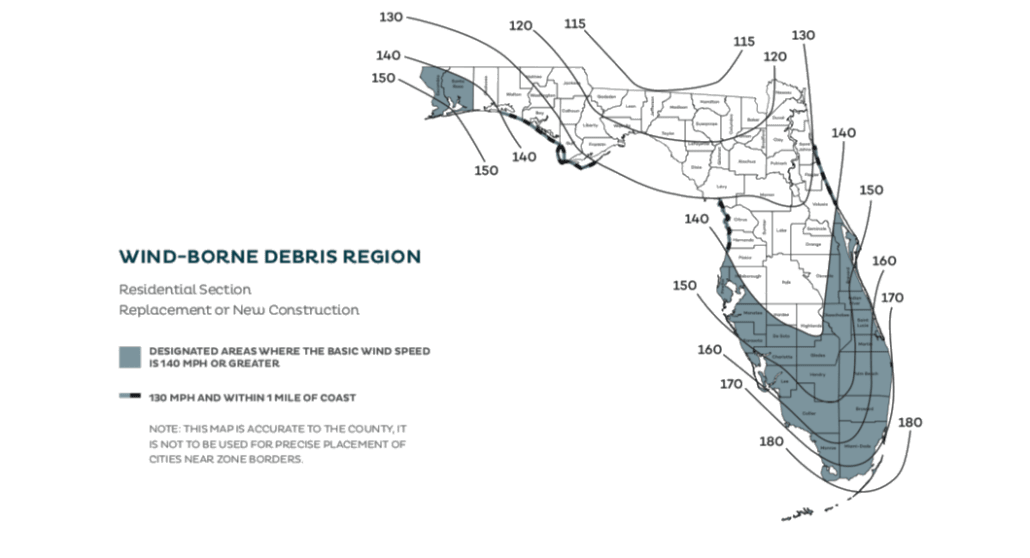 RELATED: HOME INSURANCE IN FLORIDA: WHAT YOU NEED TO KNOW
Code Compliance
Home inspectors like us who also perform Wind Mitigation Inspections can investigate these aspects of your home. While we don't perform code inspections, we can prepare a report for your insurance company that may help you qualify for discounts. 
The Florida Building Code is updated every 3-years. This includes the boundaries of the WBDR, which has expanded over time. We are currently on the 7th Edition as of January 2021. 
However, the wind mitigation report is valid for up to five years. Because of this, you should also have a new wind mitigation inspection performed and submitted to your homeowners' insurance company every five years. 
During this inspection, we determine the weakest form of wind-borne debris protection of each opening. 
The levels of protection from strongest to weakest are:
Verified Materials:

There should be proof on your home's openings via a sticker, label, or imprint on the product itself. These can qualify you for higher insurance discounts.

Non-Verified Opening Protection products:

We can usually tell when you have hurricane-resistant windows or openings, but if there isn't verified proof, your Wind Mitigation Inspection must select this lower level of opening protection. 

No Windborne Debris Protection:

This means that your home's windows, for example, do not have any opening protection whatsoever. 
While the Florida Building Code can specify the required opening protection in your area, you typically do not have to install these features unless building new or performing a replacement. Understanding what's required and where can be a real challenge. Therefore, we always recommend first contacting your local jurisdiction's building department for the most accurate requirements at your specific address, before having any work performed.
RELATED: SUMMER HOME MAINTENANCE TIPS
Hurricane Window Ratings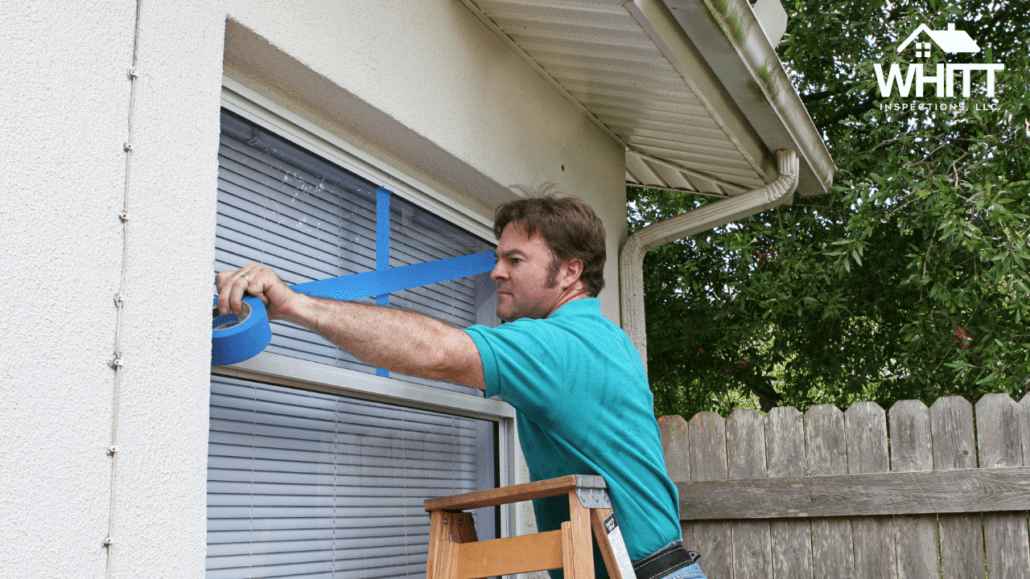 We always get people asking about ratings when they inquire about their hurricane windows in Florida. But what they're really asking — in a technical sense — is if the windows have approval ratings for both:
1.) Impact (i.e., large or small missile), and
 2.) Cyclic (i.e., pressure ratings).
Items that are verified as both Impact and Cyclic rated will have gone through independent testing proving their performance. They'll have either a "Product Approval Number (i.e. FL#)," or a "Notice of Acceptance (NOA)" assigned to them. As mentioned above, this can be verified on the product with a sticker or imprint. The State of Florida provides the Florida Product Approval Number, while Miami-Dade County issues their similar NOA (Notice of Acceptance) to prove these products are "verified."
It's important to know that while some items are impact/cyclic verified for the WBDR, they are still not necessarily HVHZ approved. 
Before shopping for hurricane windows for your Florida home, you can search these online databases where you can find product approvals/acceptance yourself. But we still also recommend contacting your local building department, too. In construction speak, we call them the AHJ (Authority Having Jurisdiction).
Also, while the windows and doors themselves can be rated, some specific boards, panels, shutters, or fabrics can also be verified as rated opening protections, and are usually a more affordable option.
If your home is in an HVHZ area, you may even choose to install shutters over your already resilient hurricane windows for double-layer protection during hurricane season.
RELATED: WHY ARE POOL/SPA INSPECTIONS IMPORTANT?
How Much Do Hurricane Windows Cost?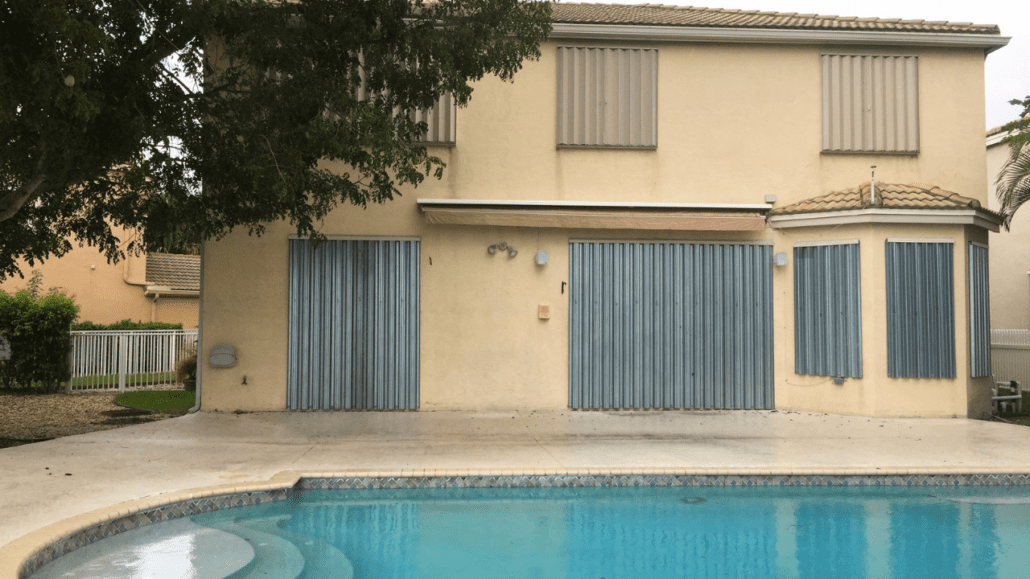 You'll never be able to get a straightforward answer when determining how much hurricane windows cost. Location, materials, window size, and experience of your hurricane window installer all play a role in the pricing structure.
To give you an estimate, you can expect to pay about $62 per square foot for your hurricane windows.
RELATED: WHAT IS A WIND MITIGATION INSPECTION?
Hurricane Windows vs. Impact Windows Cost
There is no difference between hurricane and impact windows. As we hinted earlier, calling them hurricane windows is really a simple, generalized term. Because these windows are both impact and cyclic tested, you should know that they'll cost more. According to Home Advisor, the average impact hurricane window will cost between $2,679-14,151.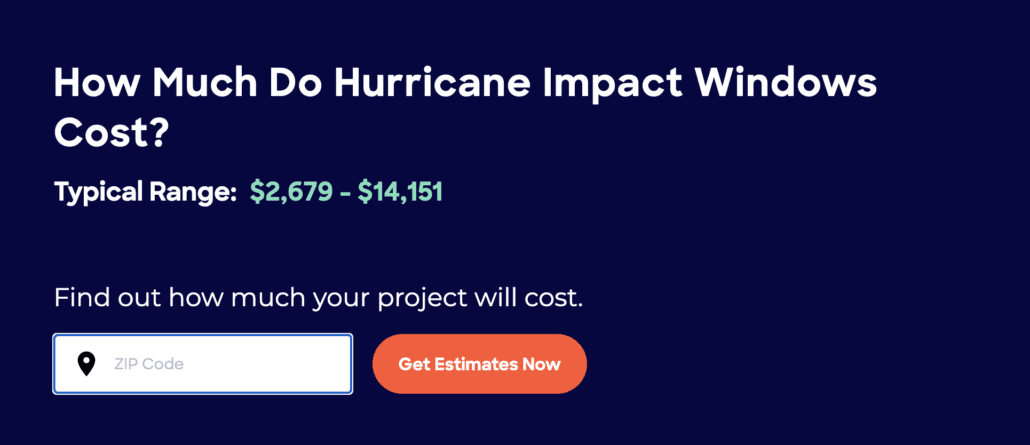 That's a huge difference, right?
Our advice if you're already a homeowner is to call your local building official. They'll be able to tell you what opening protection you specifically need in your area (either on new builds or for replacing windows/doors). Compare these requirements to the windows/doors you already have installed. Look up the labels online for a FL# or NOA if you can. 
Maybe you already have what you need. Or maybe it's time to shop around. Luckily, there are plenty of "hurricane window" contractors here in Florida. 
Lastly, after all is said and done, then it's time to get a new wind mitigation inspection performed, which may improve the discounts on your homeowners' insurance. 
Is it time for your wind mitigation inspection? Contact us for a quote!
https://www.whittinspections.com/wp-content/uploads/sites/51/2021/11/How-much-do-hurricane-windows-cost.png
720
1280
Stephen
https://d3bfc4j9p6ef23.cloudfront.net/wp-content/uploads/sites/51/2022/09/07221907/white_logo_transparent_background1-1030x698-1.png
Stephen
2021-10-13 18:09:18
2021-11-11 04:04:31
Hurricane Windows in Florida: Rating, Cost, and Protection Levels